Thank you to Andrew Pearson of Stone Monkey Ceramics for his donation of a wonderful raffle prize for this years raffle at the Swindon Winter Image Show on Sunday 22nd February 2015.
Andy recently put some pots into the largest annual shohin exhibition, Gafu-ten, held in Kyoto in November 2014 and got some very good feedback from the judges and the pots are stunning and some of his more recent creations are a must have like the dragon pots, so look out for these on his blog.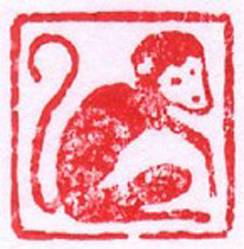 For your chance to win this great pot, come along and buy a raffle ticket plus enjoy the bonsai displays and buy your bonsai supplies from the attending traders of which there are many or even start the hobby off.